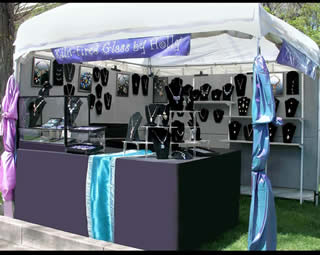 Wondering where you can find me?
View Schedule>
---
CLICK to View my current newsletter
I'll be sending out great info on the latest Sales, Specials and Coupon Codes for
free shipping and % off in my online store.
Also updates and Booth locations
eat major art events!
(all information will be kept strictly confidential and to a minimum! )
To sign-up for my newsletter!!!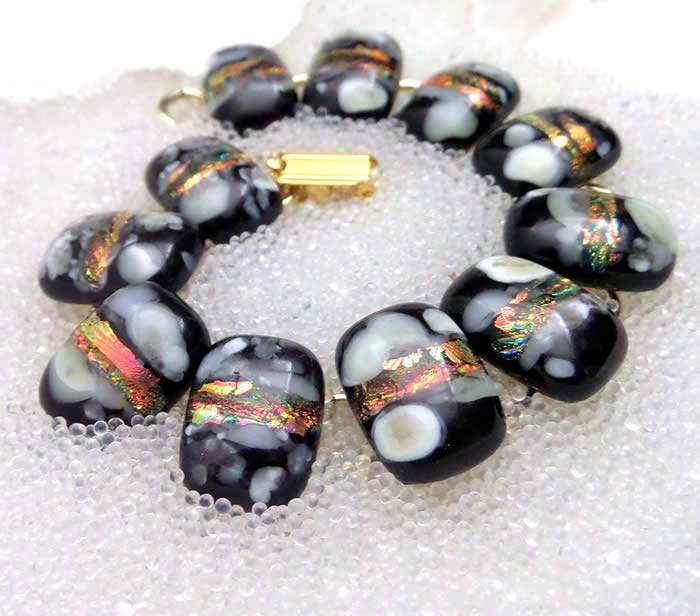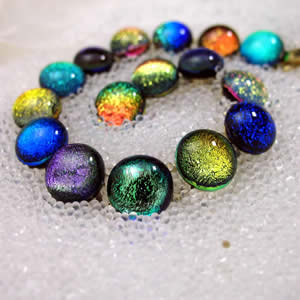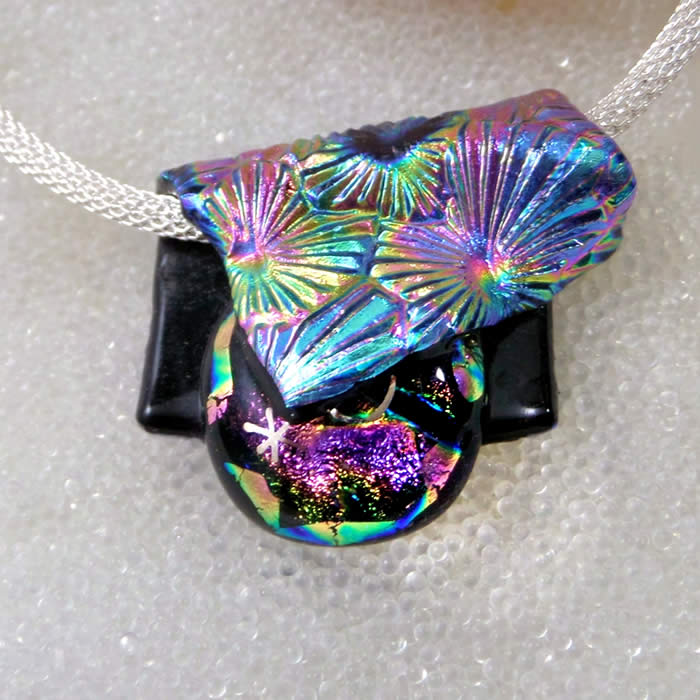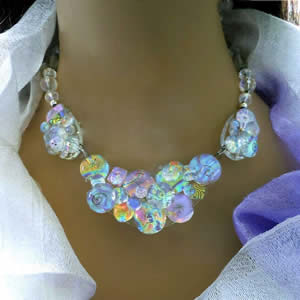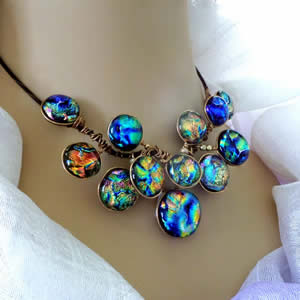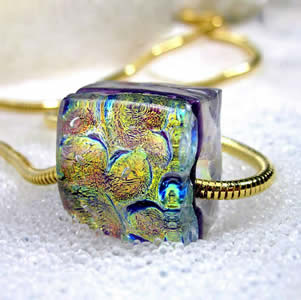 DICHROIC Spot of Light Sterling Dangles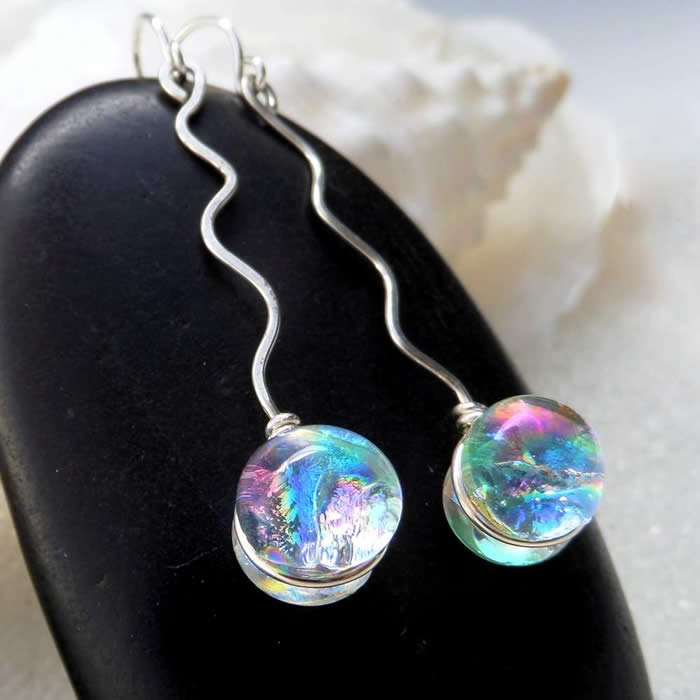 My exclusive "Mermaid Tear" designs!
I have found a secret way to capture a Mermaid's tears! These were given to me near the island of St. John so naturally these are the color of the Blue Caribbean (who has she shed them for? I promised I wouldn't tell but, it was because someone was loved!)... mystical, fantastic... Good fortune!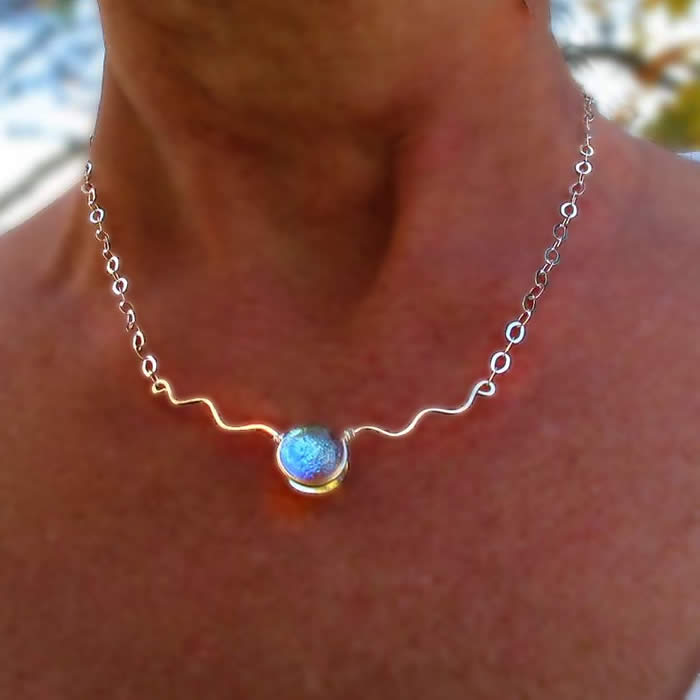 NEW! Hand cast bears in dichroic glass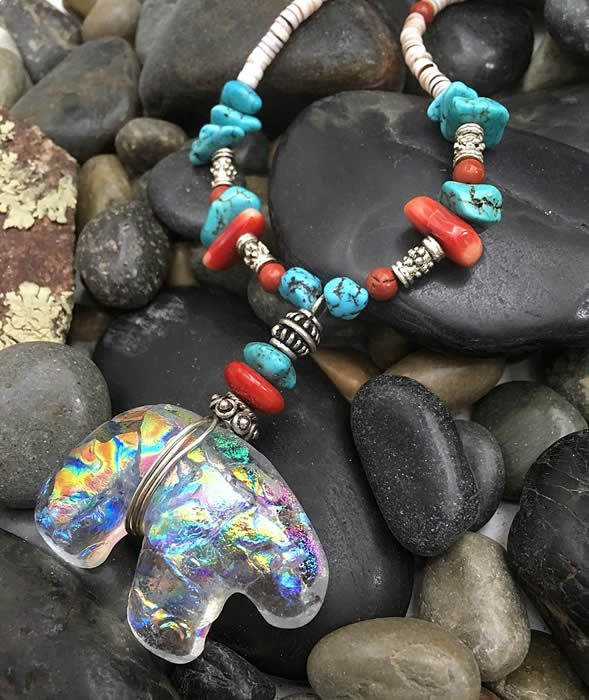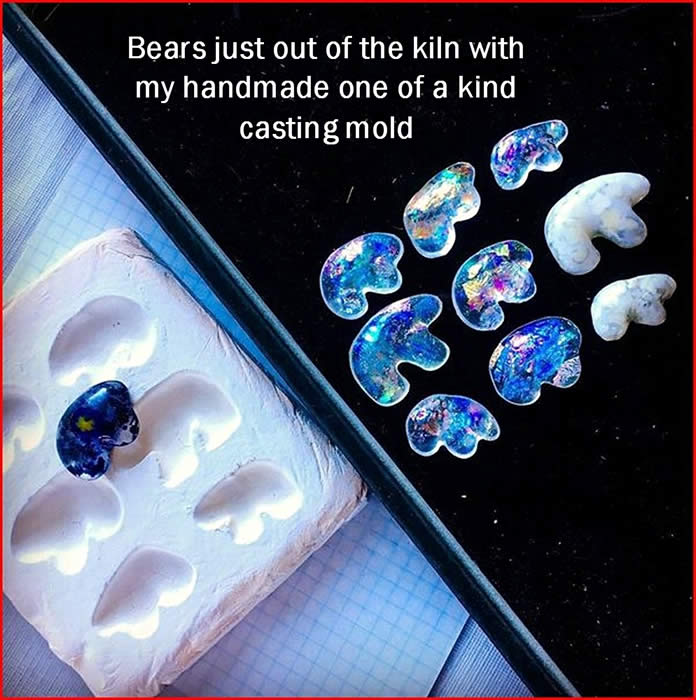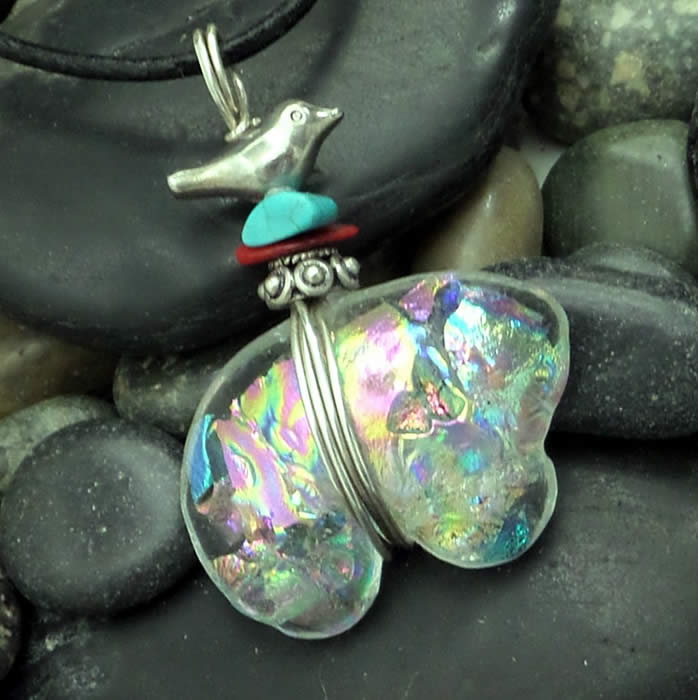 ---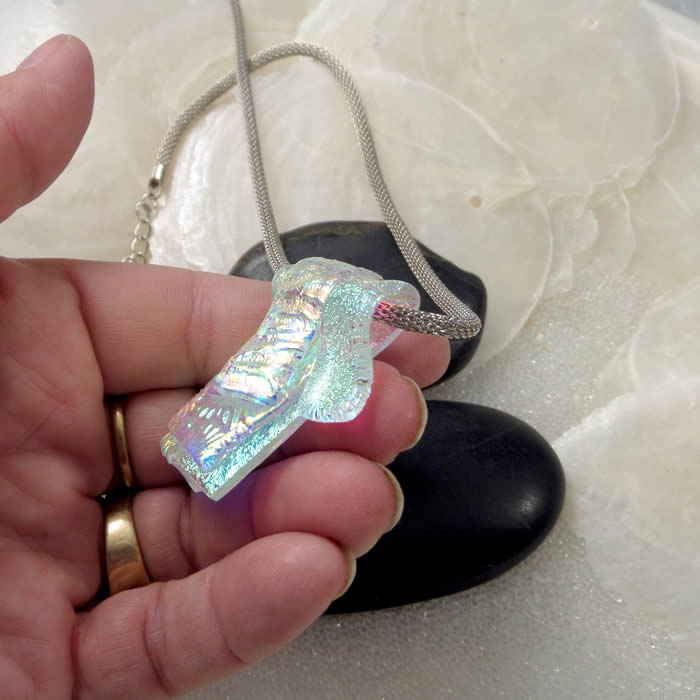 This process involves the creation of specilized molds, mutiple firings and watching very carefully!!
NEW! HOOPS!!
I created my own molds to bend these beauties in my kiln.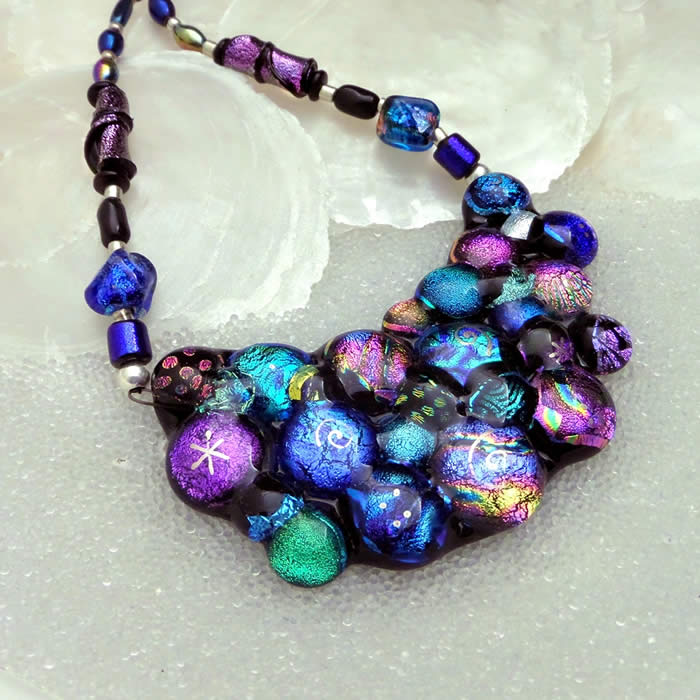 Statement Necklaces...
Gallery..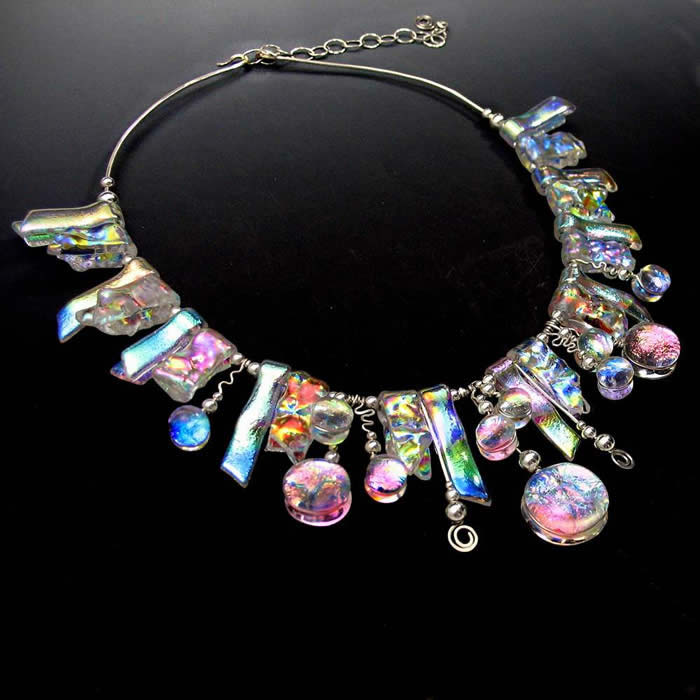 More Statement Necklaces!!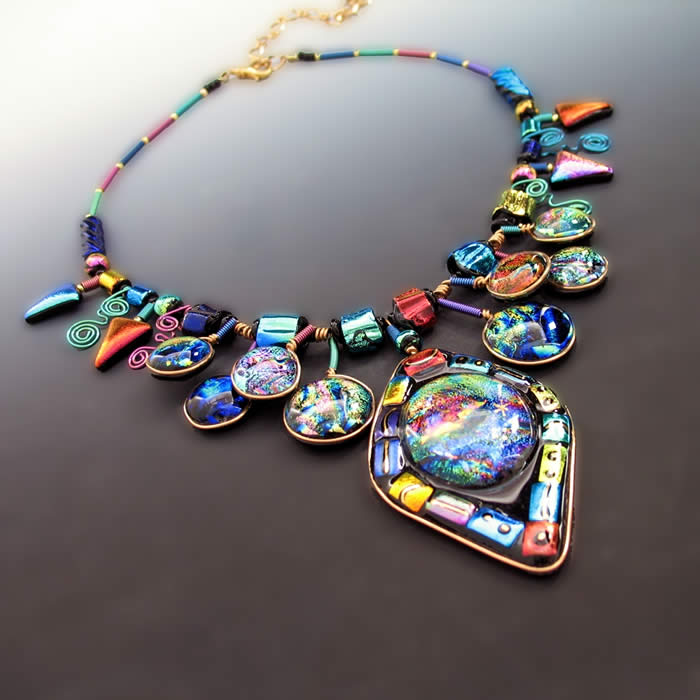 Our Allie Modeling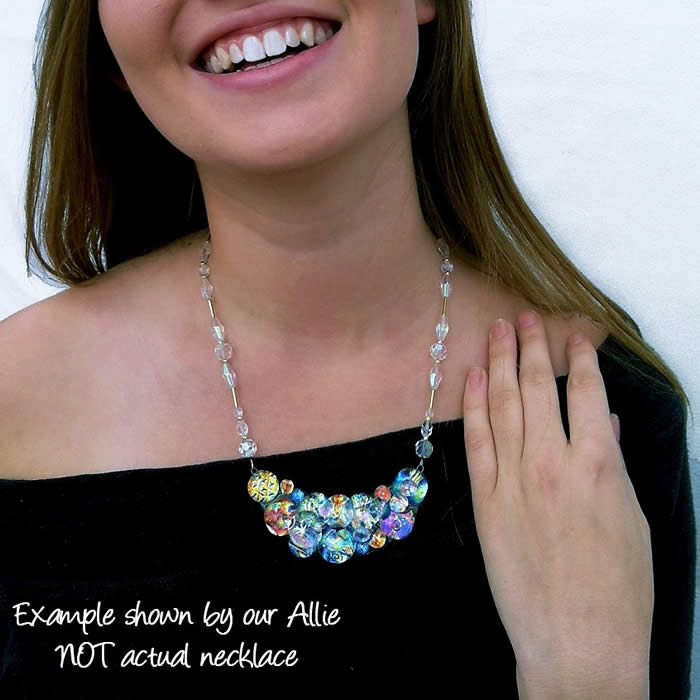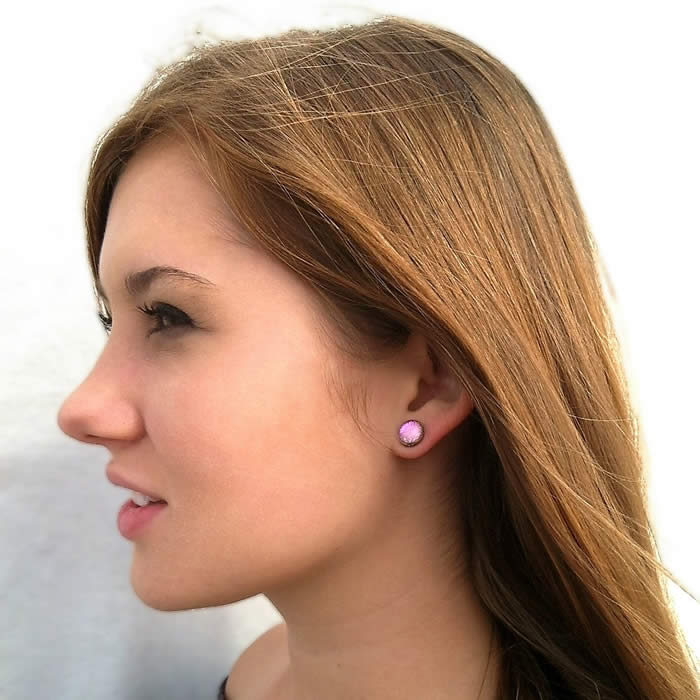 Layering Bracelets!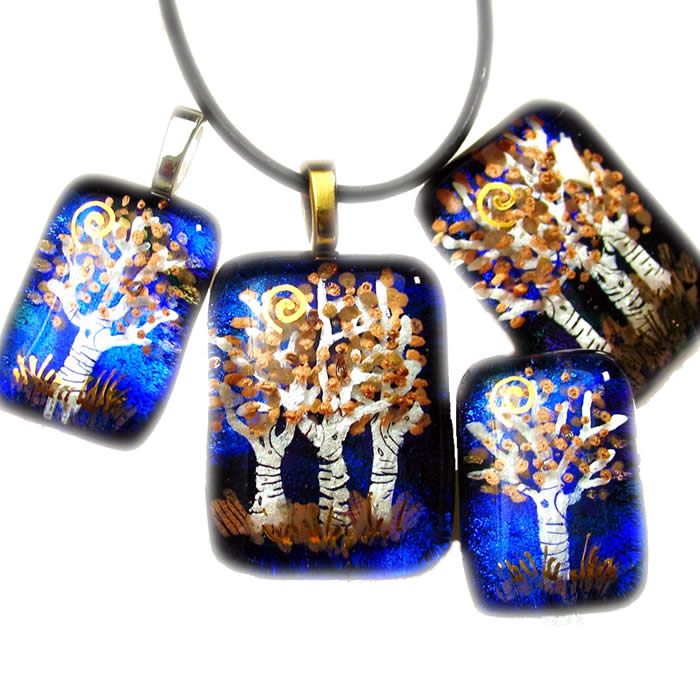 Trees and Tree of Life..
I have designed and hand painted each with minerals
fired between three layers of glass to add a fascinating depth.
Small and Tiny studs ... Mermaid Tears!!