Studio Spring 2010
I've been doing some awesome collectors necklaces!!!
These days, statement necklaces are being worn with everything from formal nights to jeans. They are the hottest thing going, that said, I've been selling them to collectors, in galleries and art festivals for 20 years!!

How much FUN are these!!??..
The Dichroic Glass "jewels" (center pieces) are layered with as many as six layers. With-in it, there is an added depth of hand etching (note the spiral), design and exotic glass all fired at high temperatures to fuse into jewel quality. After the "jewel" is made, it is ground and shaped then placed on black glass designed with an etched mosaic of dichroic glass which I assemble around it, 24K Gold over glaze is painted on creating more detail and then re-fired at a lower temperature to retain texture to the glass and overall piece.

The Dichroic "Nuggets" are torch formed by ME!
Further wire wrapping and embellishments with 14K gold filled wire dichroic "nuggets" glass, more fired elements are added, niobium and beads.

Available in my Etsy store click here!!
---
Spring 2010 News on the Home Front
Mighty Milo!! My new dog!! He Is just a year old.. He came into my life in a way that just said "this is meant to be!" A friend and fellow artist had decided that she ....Perhaps. Was not the best dog owner and although she loved and adored Milo she felt the need to give him a home with someone who spoke "dog". Since I have not felt quite like whole person since I lost Magic .. it was time for me .. I knew it! He is a fantastic pup!! Perfect in many ways for me!! ... It was a God thing! AND you know what God spelled backward is... Right!??
He is a rare breed called a Coton de Tulear .. an off shoot of the Bishon from Madagascar ... who knew!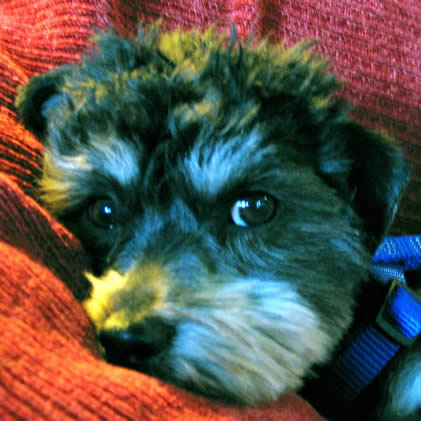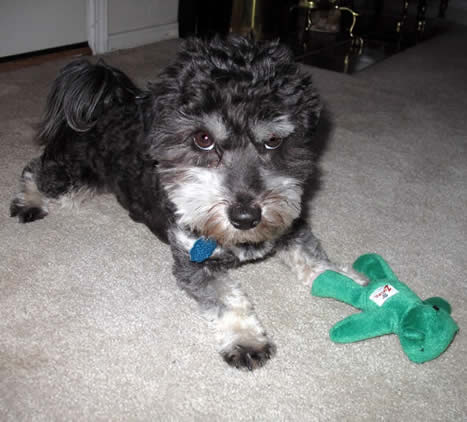 Happiness is a warm Puppy!! I amz da master a diz toy!!!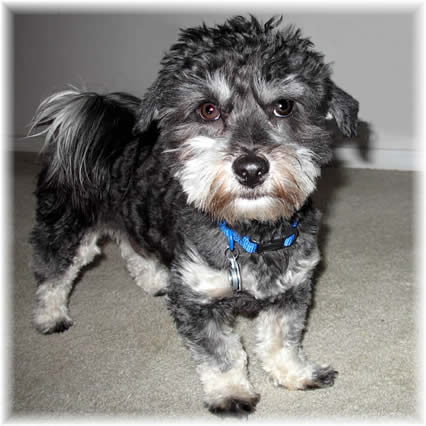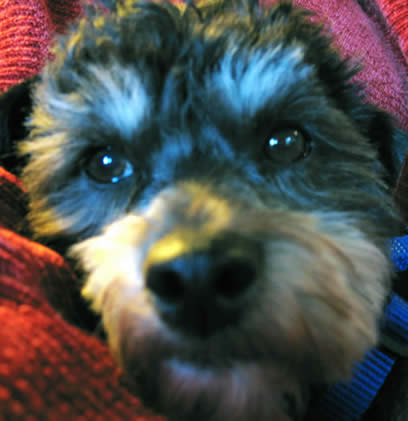 Handsome lad!! I may be small... BUT I gotz a big life ahead o mez!
2009: For the first time in my life I own a cat!
I needed a very wise and level headed cat (almost as close as a cat can be to being a dog).. which is exactly what she is... willing to teach me the ways of cats. A new adventure in animals!!!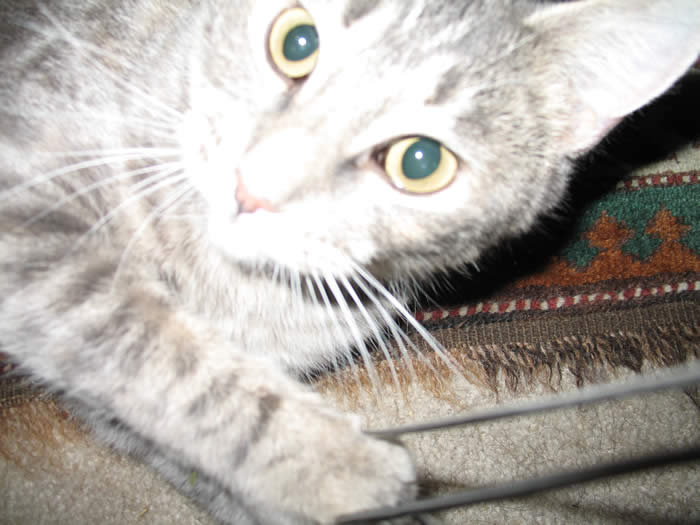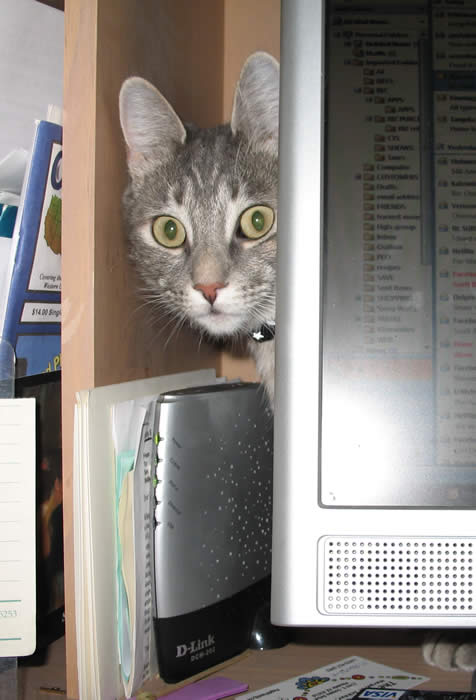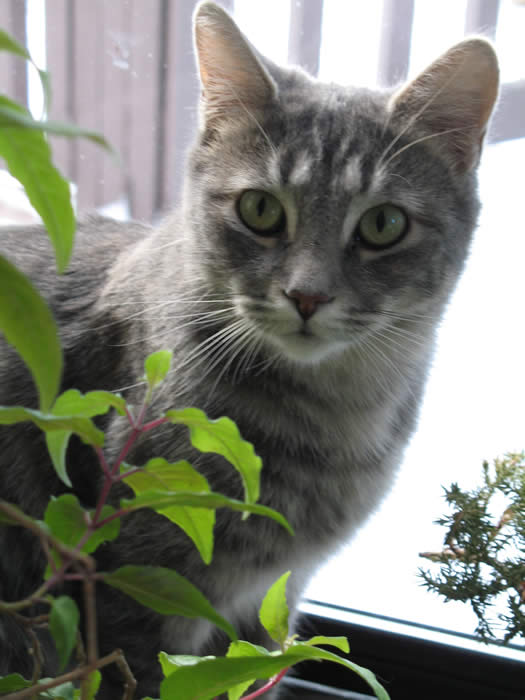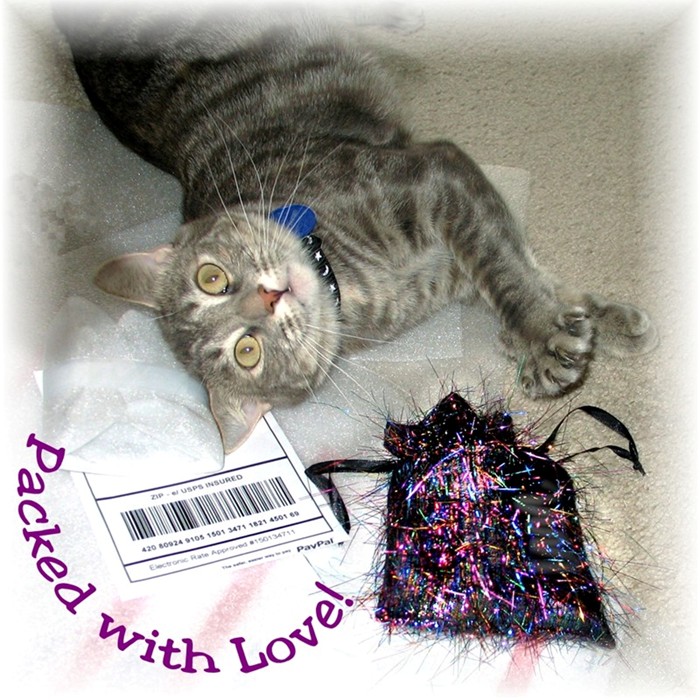 Dogs and my wildlife!
8/2008:Note to those of you who knew her, Magic passed away on June 23, 2008 ....
She was almost 18 years old! She had a long and full life!... She gave her heart to me every day! I think ... she was like the the rabbit in the book "The Velveteen Rabbit" (though, of course, she was not a stuffed toy) she was loved and so loved that she became a "real person" in every sense of the word. She had a very BIG personality!... It was my honor to have known her!
Link to a small tribute slide show.....
1/2008 Pics of my beloved 17 year old lhasa-poo "Magic". Many of you know her as she has made it her life's work to be by my side and my protector "in all things" including art shows.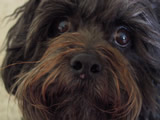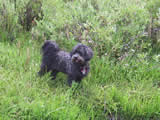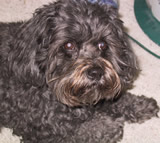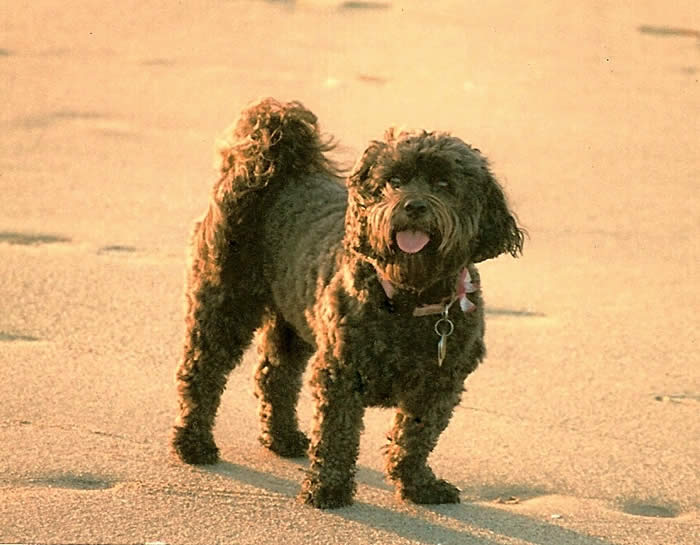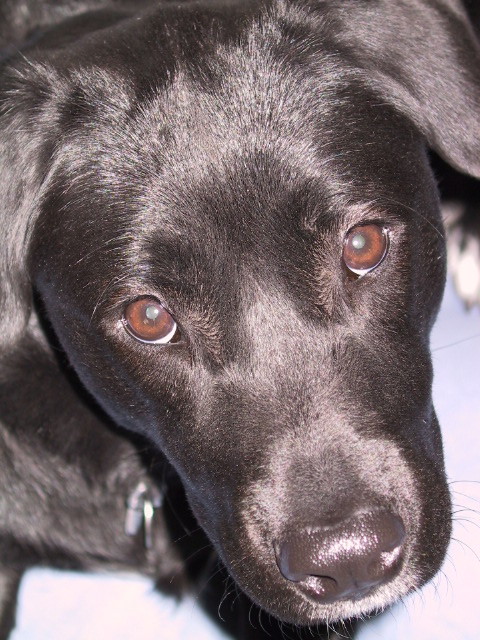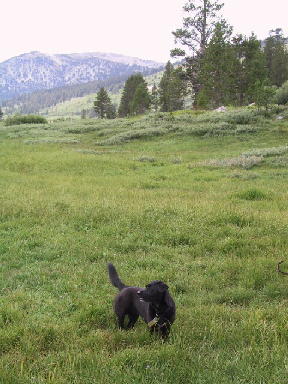 and of course True the" Labby" (Corgy-Lab Mix) who sadly passed away in July 2010.. now waiting (and playing) across the "Rainbow Bridge"
---
I thought It would be cool to post some photos of my Prescott wildlife, There are some real characters and some shy ones, many times I see them right outside my studio window while I'm working.
I put them on a separate page: ....