How do I make this?
Each is made piece entirely by hand, by me, from glass and precious materials which are fused together in the intense heat of a kiln. I begin with a variety of different types of glass ranging from exotic dichroic (with it's fantastic light reflecting qualities) to sheets of plain clear or black glass. Further steps include cutting, grinding, etching, layering colors, inlay of precious metals (14K gold, nichrome, sterling, copper, 24K gold), application of pure precious metal over glazes, painting on an exclusive (my invention) mineral based colors which are reverse fired inside the glass, engraving and finally, many pieces are multi-fired at different temperatures. Followed by further cleaning, and wire work using anodized colored wires or precious metals to finish. Overall each piece goes through approximately 12-20 steps. Each piece is unique. All work and designs are
strictly my own!

---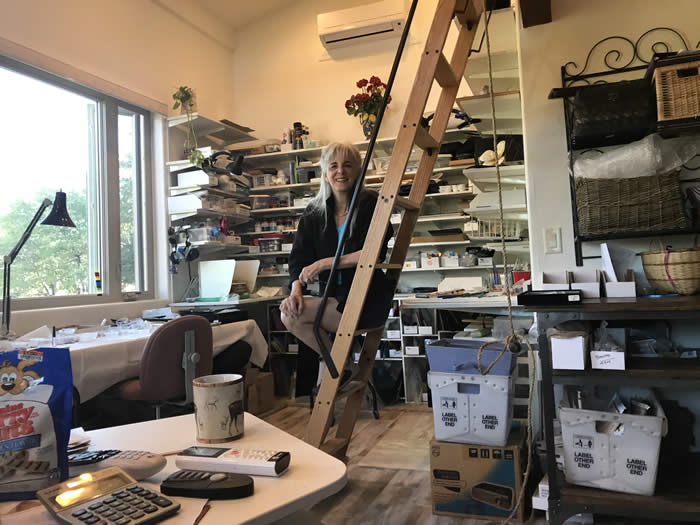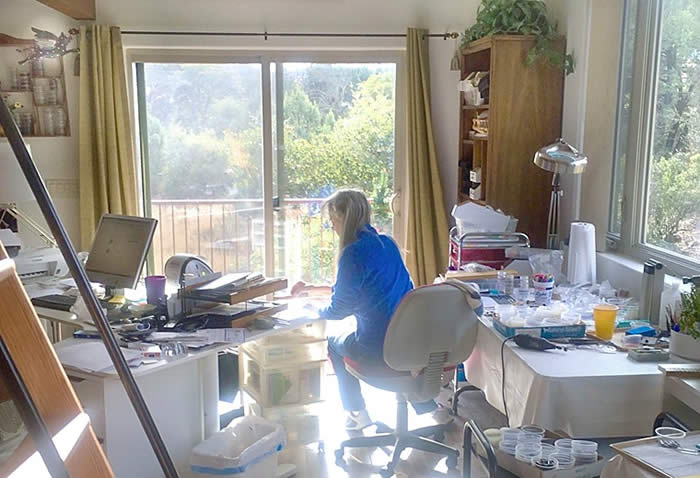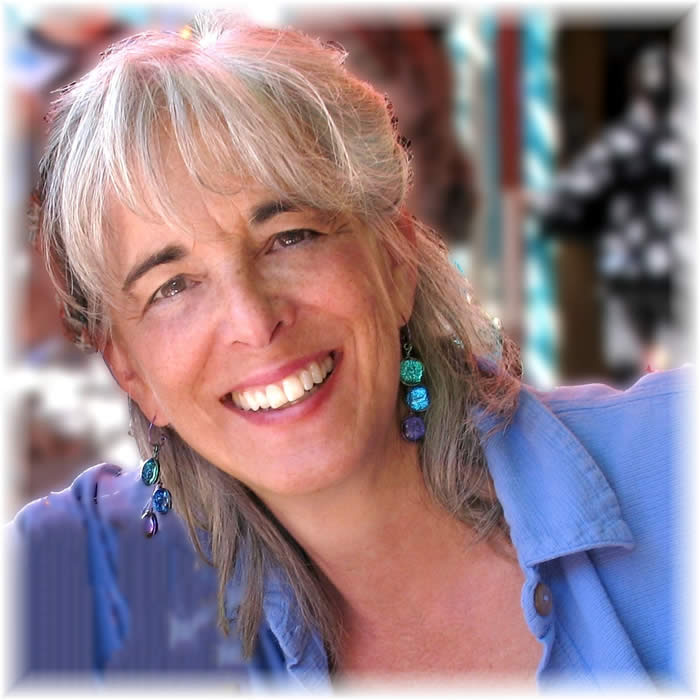 What is Dichroic Glass?

Dichroic glass is the most precious of all glass and the most contemporary. It was predominately invented and used by NASA with applications to the space program. Eventually, artists began to discover it's phenomenal luminance and color properties.

To appreciate the qualities of Dichroic glass it is important to know that within one piece of glass there are three completely different colors. First, the reflected color or, as it looks on black. Second, the transmitted color that is
viewed by holding the piece up to the light and looking through it and the third termed the off axis color is viewed by holding the glass at a 45 degree angle.

The process for making Dichroic glass is very extensive and expensive. It involves depositing multiple micro-thin layers of vaporized precious and exotic materials via electron beam in a pure environment (vacuum chamber) onto glass. The result is Dichroic filtration which produces pure saturated color from the visible spectrum.

As an artist I am completely intrigued and challenged by the medium. It is wonderful with it's pure brilliant colors and a bit unpredictable when exposed to high heat, every each sheet
has it's own unique qualities and personality to be utilized and appreciated.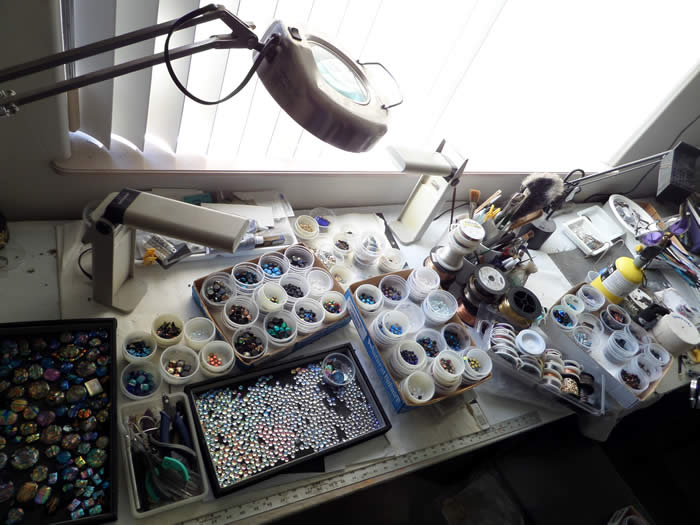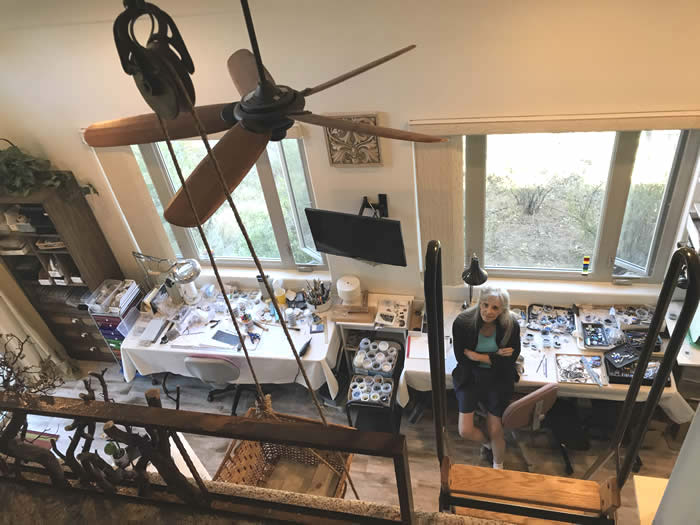 View from the studio loft.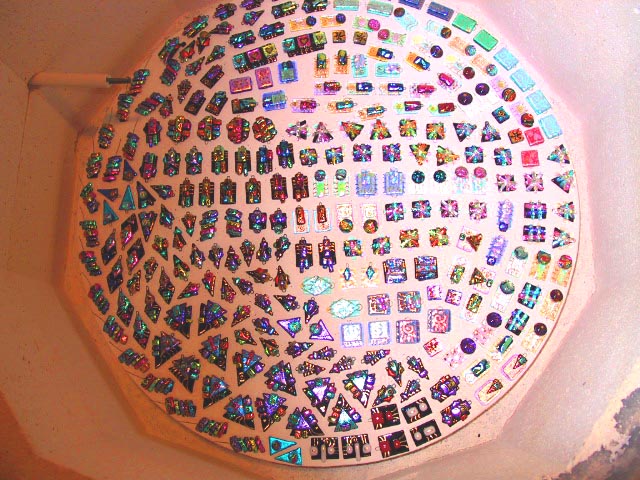 After firing inside the Kiln.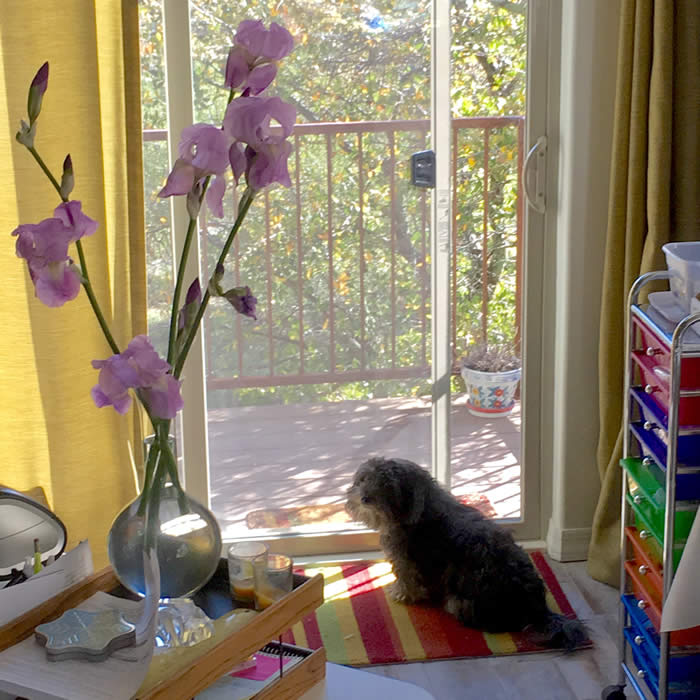 Milo watching for wildlife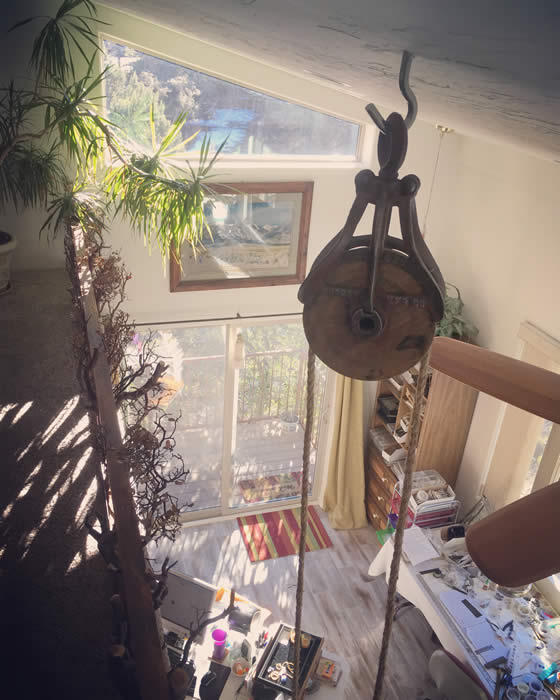 Antique wooden barn pulley that really works! I use it to bring things up to the loft.
Take a tour!
Coatings By Sanberg
see how the dichroic coating process is done
by the BEST dichroic coaters in the world!
(I think anyway!)
Hit the link below

Studio support crew!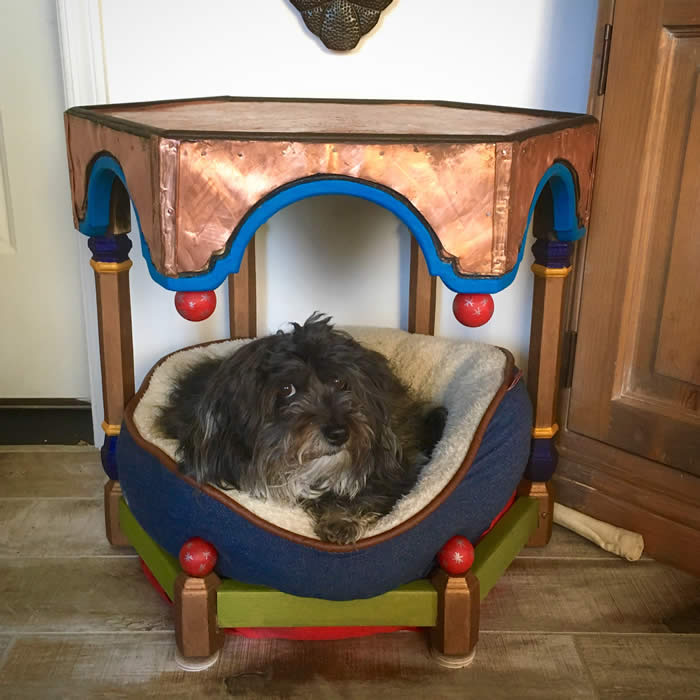 Milo at Security headquarters!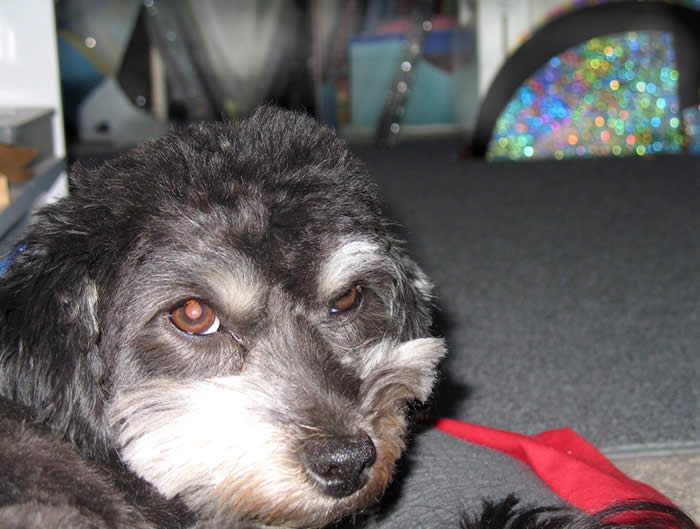 Milo - Employee of the YEAR 2019!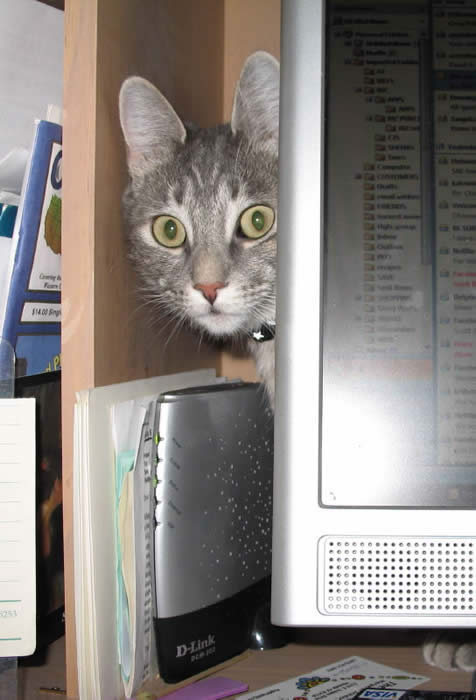 Serena - IT