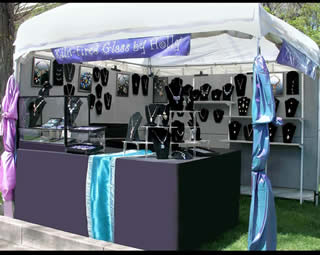 Wondering where you can find me?.
View Schedule>
---
CLICK to View my current newsletter
I'll be sending out great info on the latest Sales, Specials and Coupon Codes for free shipping and % off in my online store.
Also updates and Booth locations at major art events!
(all information will be kept strictly confidential and to a minimum! )
To sign-up for my newsletter!!!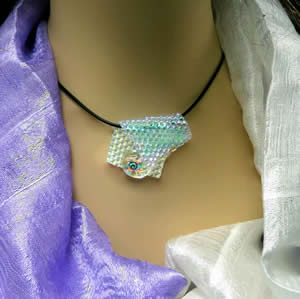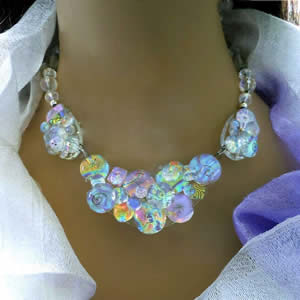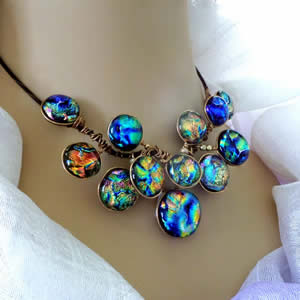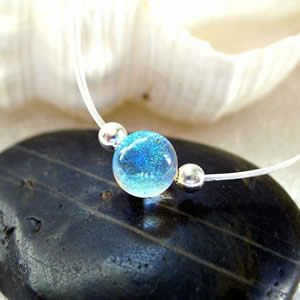 Mermaid Tears!!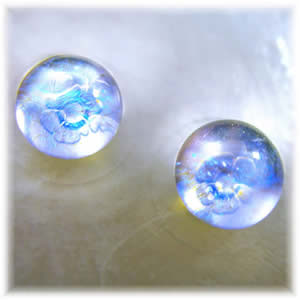 NEW!!! NEW!!! NEW!!!
Statement Necklace in Dichroic Glass and Sterling Silver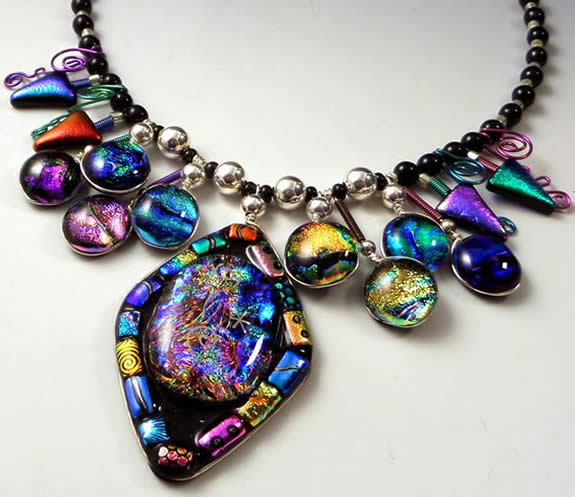 ---
Ever see kiln- folded glass???
NOW you have!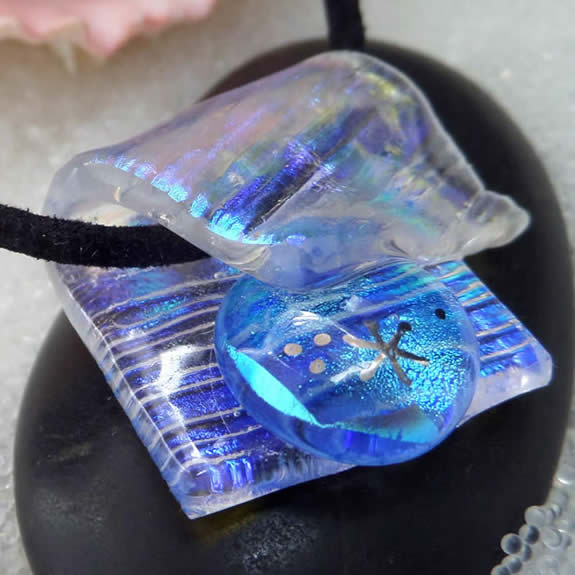 This process involves the creation of specilized molds, mutiple firings and watching very carefully!!
NEW! The Cube!!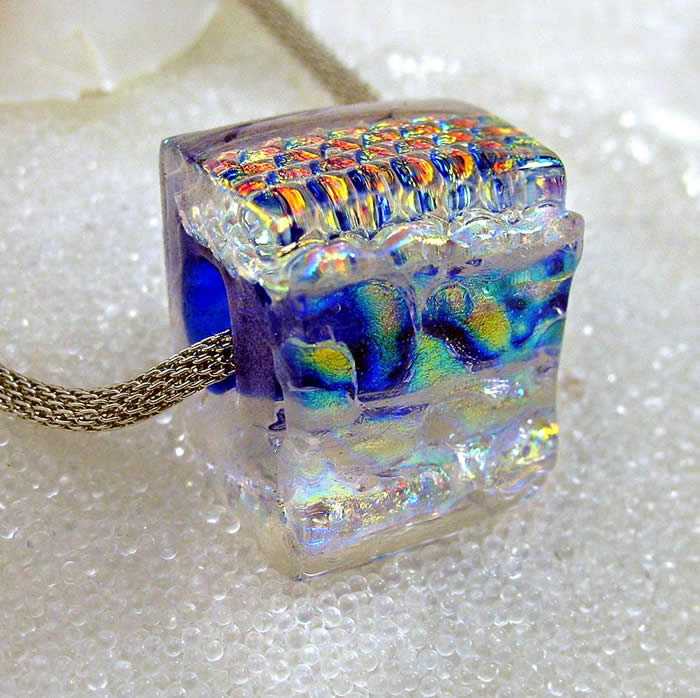 Statement Necklaces...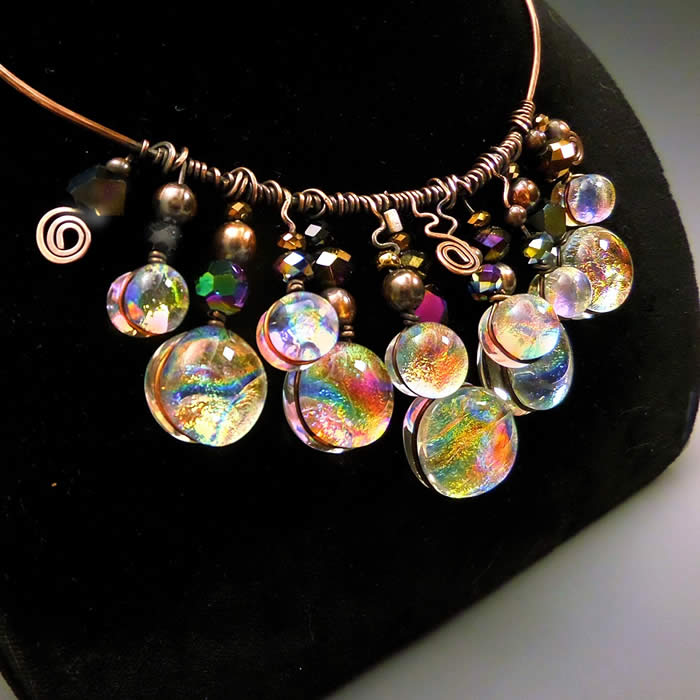 DICHROIC Spot of Light Sterling Dangles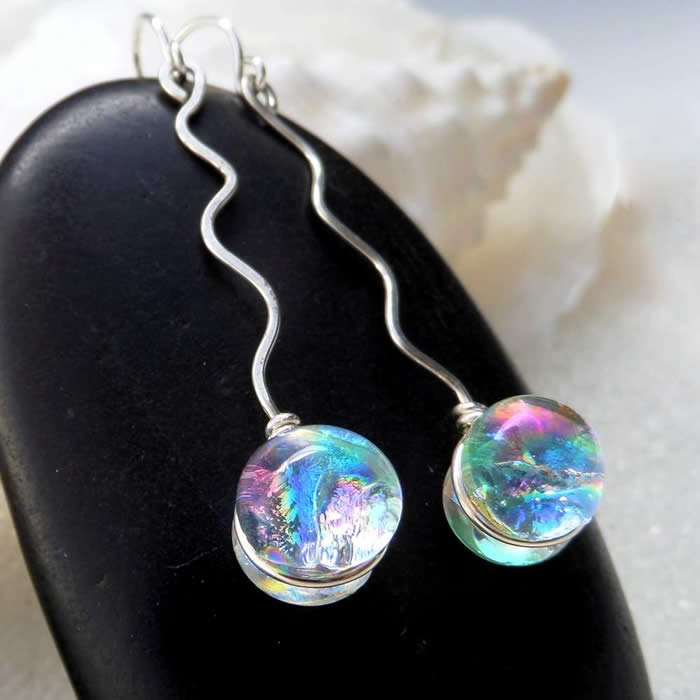 Single Mermaid Tear Necklace!
Like a single pearl but, MORE!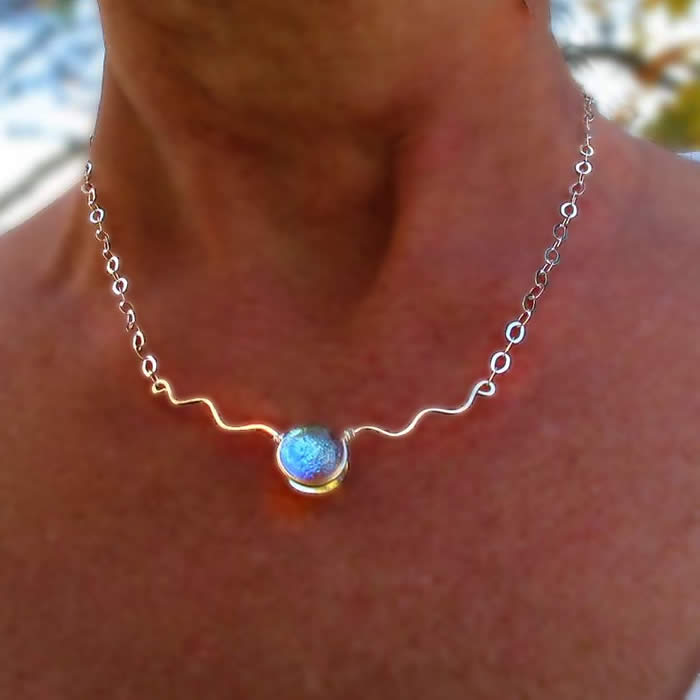 Gallery..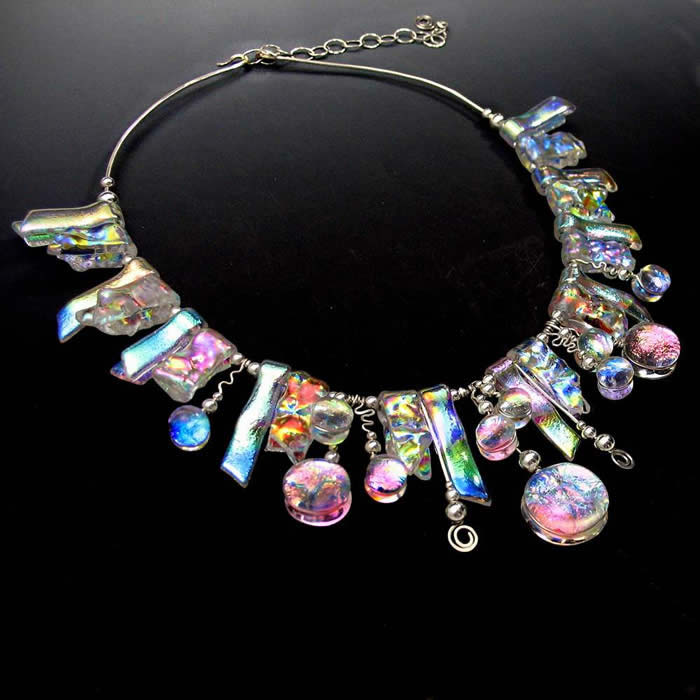 More Statement Necklaces!!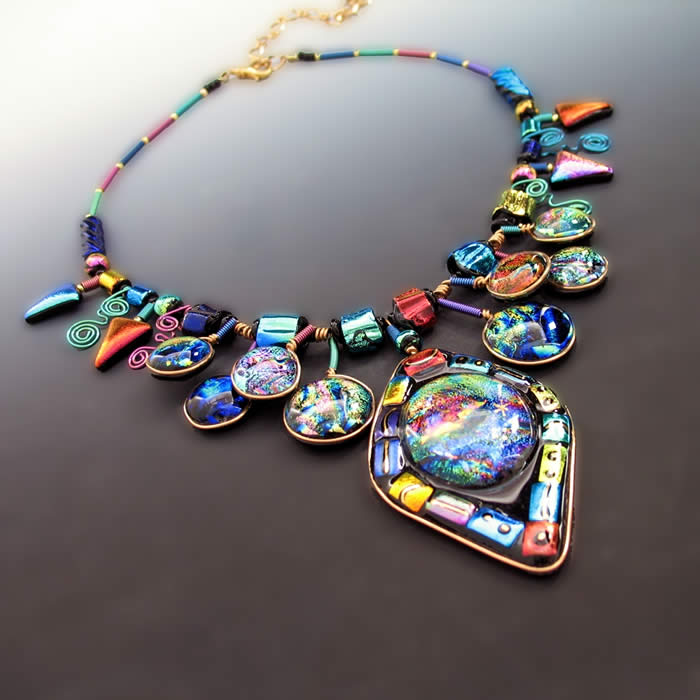 Our Allie Modeling
Layering Bracelets!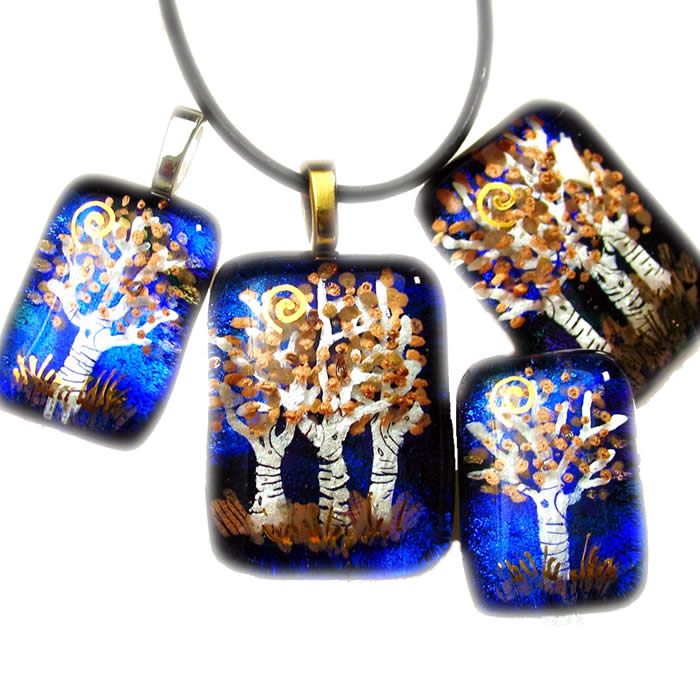 Trees and Tree of Life..
I have designed and hand painted each with minerals
fired between three layers of glass to add a fascinating depth.
Small and Tiny studs ... Mermaid Tears!!